Learn more about the charities we have supported and how they have used their funding

A Rocha UK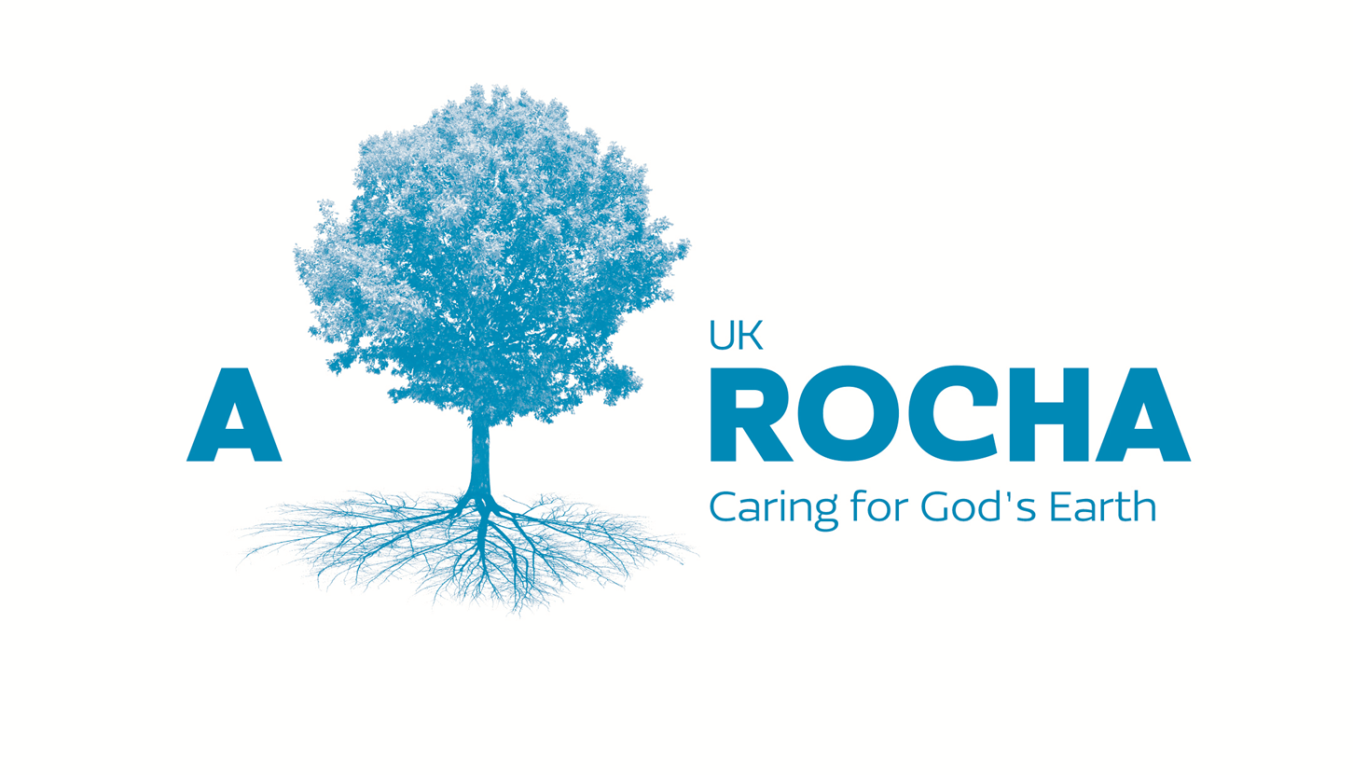 A Rocha UK works by educating, equipping and inspiring Christians to participate in caring for the earth and its resources. They work to support and collaborate with others who share their passion for the planet running programmes designed for different audiences within the churches, combining theological reflection, community outreach and practical action.
We provided a grant this year towards their Partners In Action Network (PIA) - a collaborative network of schools, colleges, conference centres, retreat centres, farms, estates and urban regeneration projects run or managed by Christian organisations and groups committed to creating new wildlife rich spaces for nature. PIA currently supports fourteen Christian land managers to improve the quality and biodiversity of their land, share their learning and encourage them to work to engage their local communities.  The primary objective for the project is to bring 25,000 acres into practical conservation over the next five years.
"With your support the Partners In Action network is expanding rapidly across the UK. Through our conservation network, we're equipping a growing number of local church organisations from a wide range of denominations to manage their land for the benefit of both nature and people, reaching out to a new generation of young people and their local communities."
Andy Lester Head of Conservation A Rocha UK

Blackpool Food Bank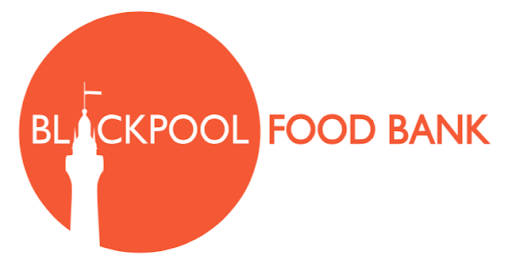 Blackpool Food Bank,  based in central Blackpool helps individuals and families in need. They started in 2012 initially supplying food to 11 Children's Centres across their town. The service quickly grew in scale and over the last few years has developed into the primary supplier of food to over 60 organisations. Food is donated by the public, local businesses and where necessary, purchased.
A grant was provided towards the salary of a van driver - allowing them to ensure to fulfill its service with around 80 collections of food products from suppliers each week together with around 120 deliveries. They operate seven days per week.  Last year the Charity supplied over £500,000 worth of food to network partners.
"The support from SHCJ has been extremely helpful as during the initial stages of the pandemic we were able to recruit a Transport Co-Ordinator which was perfect timing as demand for our service went through the roof. The help from organisations like SHCJ is critical to charities such as ours and we thank you all for your support".
Neil Reid, Founder & Chairman

Dublin Simon Community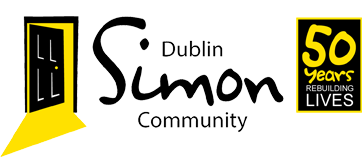 Dublin Simon Community works to prevent and address homelessness in Dublin, Kildare, Wicklow, Meath, Louth, Cavan and Monaghan. They provide services at all stages of homelessness to over 7,600 people and families, enabling them to move to a place they can call home. Over the past 50 years, Simon has served people fighting for survival, robbed of humanity and dignity. They were homeless, roofless and isolated and needed nourishment, shelter, acceptance and respect.
A grant was awarded for the Sean McDermott Street accommodation- to help provide 8 more individuals with a safe, secure place to call home. This is a medium supported housing service, providing long-term Supported Accommodation to individuals and couples who are presently unable to sustain independent accommodation. Each resident receives support with day-to-day life skills, health and welfare, education and training, while support staff also provide assistance with addressing the issue of loneliness and social isolation. Many residents have a history of sleeping rough for a number of years and need assistance developing skills that would enable them to live independently. Sean McDermott is a home for life for many men and women, for others it is the final stepping stone they need to return to independent living.
"Your generous gift helps us to fill the current gap in the housing provision for particularly vulnerable people. Thanks to your generosity, Simon will be there, giving those who have faced the strife and trauma of homelessness back a sense of hope, safety and warmth. Sam Mc Guiness CEO"

Every Child Protected Against Trafficking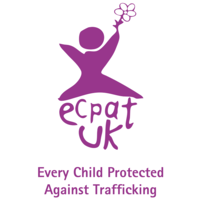 Every Child Protected Against Trafficking (ECPAT UK) is a leading children's rights organisation working to protect children from trafficking and transnational exploitation. They support children everywhere to uphold their rights and to live a life free from abuse and exploitation
A grant towards core staff costs helped them deliver core activities including a  youth programme for victims of trafficking, research, advocacy, policy and campaigns and rights-based, practical training to professionals working with children.  This impacts not only dozens of victims enrolled in our youth programme, but thousands of children and young people across the country who are affected by current law, policy and practice.
"The support that we have been given from the Society of the Holy Child Jesus has been transformational to our organisation. Covid-19 has created a lot of uncertainty and core funding has been essential to navigating this. The Society of the Holy Child Jesus understand this and the support that they have given us will enable us to be responsive and provide essential support to young victims of trafficking – which would not be possible without their help!"
Lois Fallon, Fundraising Officer

Emmaus Oxford

Emmaus Oxford helps people out of homelessness for good by giving them accommodation, support and meaningful work. Their community houses 28 people, "companions", who have been homeless.
A grant was given towards core costs to help Emmaus Oxford run their accommodation and provide practical and emotional support to homeless people.
Since 2009 they have supported over 140 homeless people directly by providing them with a home, support and work. Emmaus believe that homeless people need more than a roof over their head to make a lasting change. Their overall aim is to help the companions to find employment and to move out into their own homes.
"The amazingly generous support we have received from the Society of the Holy Child Jesus has meant we can keep reaching and supporting people who've been homeless, helping them to change their lives for the better. Beyond their financial support, SHCJ have also really understood and got to know our work and our purpose. Their generosity has helped our small charity tremendously over the turbulence of the last year, and we are all so grateful."  
Eddie Blaze, CEO

Rekindle

Rekindle is a mental health charity based in Newtown Powys with clients from rural Mid Wales and Shropshire, started in 1997 by a group of people who had all experienced mental health problems.  The Small Steps Project was set up specifically to help young people aged 16 to 25, who are disabled by mental illness. This group has tended to be neglected by the statutory services, falling between childhood and adulthood. Young people respond well to the Small Steps recovery model of early, personalised intervention and many recovered young clients now play a role as volunteers.
 A grant was provided towards core services and a pandemic recovery strategy. They provide a planned recovery programme adjusted to individual needs and aimed at the development of life skills, the restoration of self-respect and the resumption of meaningful activities. They have around 100 clients whose mental health has improved, and many are transformed into happy and healthy participating people.
"We are delighted to receive support from the Society of the Holy Child Jesus.  As well as financial help these uncertain times, we have been given courage and confidence in what we are trying to achieve." Frances Carlile, Trustee

Voices in Exile

Voices in Exile, established in 2005, provide practical support and legal advice for refugees, asylum seekers and vulnerable migrants with no recourse to public funds in East and West Sussex and Surrey.  Their ethos is multi-faith and human rights-based, and their approach is collaborative and holistic.  They deliver a range of weekly advice drop-ins dealing with housing and homelessness, welfare benefits, asylum support, and immigration; a dedicated destitution service including a food bank, hardship grants, a rent deposit scheme; language support; and a range of learning, creative and service user-led activities to help people access services, build community, and develop their own resilience, potential and skills.
A grant towards volunteer co-ordinator and office administrator salaries- core roles to sustain crucial advice, casework and destitution services and positive learning, social and wellbeing activities, including volunteering and mentoring, to 600 vulnerable refugee and migrant clients.
"The invaluable contribution from SHCJ towards our core costs has funded central roles that support the organisation in its delivery of immigration support, destitution casework and holistic work around wellbeing and employability. The impact on the vulnerable people who use our services is deeply felt and best told in their own words: "Thank you, you gave my life back with my family" (a family reunion immigration case). 
Alison Kelly, Projects Manager
All Charities Supported
Over the years we have supported many charities; you can view the breadth of charities that have received support from us.
Contact Us
If you have any questions for us please make contact with our Grants Administrator via our online form